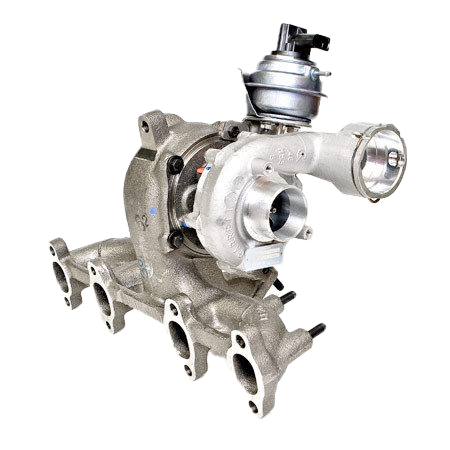 Garrett GT1749V VW 2.0L TDI Turbo Upgrade (BKD Engine) VNT
Free standard shipping for purchases over $250 within USA
VW 2.0L Turbo Upgrade
Application: VW 2.0L TDI (190HP*)
The Garrett GTA1749V is a performance upgrade / replacement turbocharger available to the Aftermarket for Volkswagen 2.0L TDI BKD/BKP/AZV engines. The GTA1749V comes equipped with a larger compressor wheel for increased flow and bolts directly to the stock engine manifold flange. The turbo is easy to install and suitable as a performance upgrade or replacement turbocharger. The Garrett VW TDI turbo also promotes a longer turbo and engine life span and increased reliability by lowering exhaust gas temperatures. Includes the Latest Technology Tailored to Your Diesel Performance Needs: – Garrett patented Variable Nozzle Turbine (VNT™) design – GT wheel aerodynamics.
 Replaces VW OE Part Numbers: 03G 253 010 J & 03G 253 010 J V100
Remanufactured/Rebuilt original turbo carry a 6 Month Warranty against defects. No gaskets included.
 *There is a $500 Core Charge included in price. Core must be received within 30 days to receive refund. If core is not received within that time the Warranty will be Voided. No Exceptions.