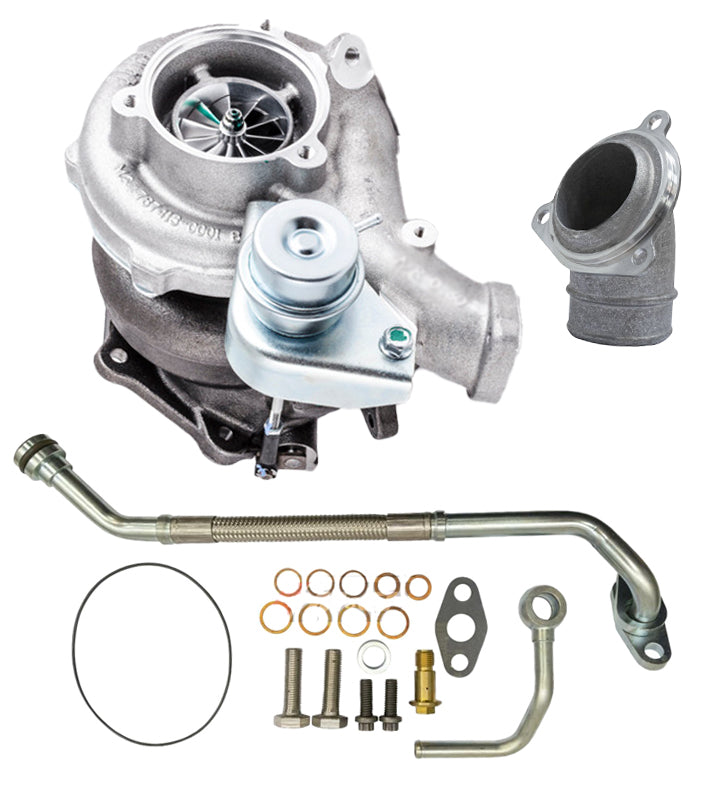 Garrett GT3076R Evo X Kit 0.94 A/R
Free standard shipping for purchases over $250 within USA
Garrett GT3076R Turbocharger Kit for 2008+ Evo X
Horsepower: ~525Hp
Application: 2.0L 4B11 Turbocharged Inline 4
Part Type: Turbocharger
Manufacturer: Garrett
Turbo Type: GT30
Turbo Model: Ball Bearing GT3076R
The Garrett® Evo X Turbo Upgrade allows you to push your AWD, rally-bred monster up to an estimated 475 HP with the Garrett® GT3071R or a tire-smoking estimated 525 HP with the Garrett® GT3076R. Each turbo has been meticulously designed to be a bolt-on upgrade with no major modifications or guesswork required.
The Garrett® Evo X Turbo Upgrade features a specially designed twin-scroll turbine housing that mates up directly to the Evo X's stock exhaust manifold as well as the stock exhaust down pipe to allow for aftermarket exhausts to be used without worrying about fitment.
The turbine housing allows for the retention of the stock exhaust heat shield for better temperature control as well as a stealth look.
The ported shroud compressor housing reduces the occurrence of surge during operation and mates directly to the intake piping as well as the stock outlet position.
The Garrett® patented dual ball bearing center housing is standard on both turbocharger options for unmatched power handling and unbeatable response.
Remanufactured/Rebuilt original turbo carry a 6 Month Warranty against defects. No gaskets included.
 *There is a $500 Core Charge included in price. Core must be received within 30 days to receive refund. If core is not received within that time the Warranty will be Voided. No Exceptions.