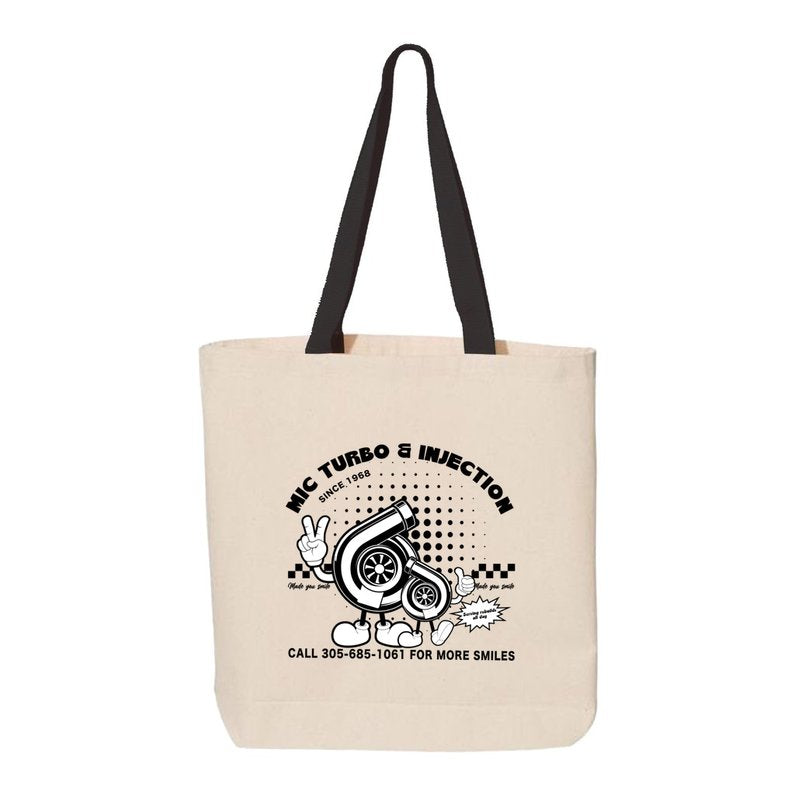 MIC Turbo "More Smiles" Canvas Bag
Free standard shipping for purchases over $250 within USA
It's not just any bag; it's the ultimate accessory for turbo aficionados. Carry your love for all (smaller) things turbocharged with this stylish, durable, and spacious bag that'll make heads spin with envy.
 
Premium contrast color: Black/Natural
15"x15"x3"
Remanufactured/Rebuilt original turbo carry a 6 Month Warranty against defects. No gaskets included.
 *There is a $500 Core Charge included in price. Core must be received within 30 days to receive refund. If core is not received within that time the Warranty will be Voided. No Exceptions.